We help women overcome addiction by providing community, connection, and purpose.
Casa Capri Recovery is proud to unveil our female-only Outpatient Addiction Recovery via Telehealth...created for women by women.
LET US BRING COMMUNITY TO YOU. Our dedicated clinical team is thrilled to offer virtual therapy, case management, group support, and community experiences to those women that need our help during this challenging time.
Please call (844) 593-8020 and visit our dedicated page for more information on how we can support you.
Since 2011, Casa Capri Recovery has been providing a safe, intimate, and sacred space for recovery for women from addiction and restore their lives for themselves and their families.
We are a compassionate group of women with a unique understanding of the delicate issues women face when coming to grips with addiction. We've come together for one purpose…to help other women heal and believe helping even one woman achieve sobriety changes the course of the world. 
Co-occurring Conditions commonly treated at Casa Capri Recovery:
1. A return to a normal state of health, mind, or strength.

2. The action or process of regaining possession or control of something stolen or lost.
Family Members, Start Here
Since there are many signs and symptoms associated with addiction that can be hard to spot unless you're an addiction treatment professional, we have created some "checklists" to help guide you if you feel like someone in your life is in need of help.
Has your loved one been reclusive, defensive, or just acting differently? Maybe you've noticed their drinking has picked up, or they've been taking more of their prescription than usual. Have you ignored some of this behavior so as not to rock the boat?
My mission is to empower women to live their best lives and discover freedom through recovery.
Melissa Holmes Goodmon, Founder & CEO
1. Give (someone) the authority or power to do something.

2. Make (someone) stronger and more confident, especially in controlling their life and claiming their rights.
I lived at Casa Capri for 18months. The day I got there everyone welcomed me with open arms, and although I was scared, I felt like I was home and most importantly—SAFE. The apartments were all so clean, lovely and homey. I also gained so many important life skills that I am forever grateful for. They empower young women to better their lives and their sobriety. They helped motivate me and encouraged me to follow my ambitions. I learned how take care of myself on my own. Casa Capri is really a wonderful place for recovering women and I am truly thankful I got to call this place home.
Brianna M
Casa Capri was truly my second home. The moment I moved into Casa I felt safe, at ease and I finally had the freedom and responsibility to create an amazing new life for myself— while also having accountability and support to maintain my sobriety. I grew so much during my stay at Casa, and all the girls there were always supportive and caring. Casa definitely made a HUGE difference in my recovery. It gave me opportunities to learn and grow while feeling safe to do so—a true gift, which I'm so lucky to have had.
Chloe B
Casa Capri has SAVED my life. It is easy to stay clean and sober in a treatment environment. The hard part is learning how to use the tools that are taught in treatment during the transition. Casa Capri has taught me how to have fun in sobriety and helped me gain structure in my life- things like building a resume, finding a job, developing a set meeting schedule and fellowship. I am so grateful for this place. They have helped me find peace in my life.
Nicole G
Casa Capri and its staff has been an integral part of my sobriety. I am so grateful to have been afforded the opportunity to strengthen my recovery in a safe environment where I could take on new challenges, meet amazing women, and grow as a person. I wouldn't be where I am today without my time at Casa.
Ali P
This treatment facility is by far the most helpful and encouraging program I have ever been a part of!!! If you are struggling with addiction, don't hesitate to call and get started on the journey to recovery with Casa Capri Recovery.
KaityRae G
This extensive and encouraging facility prioritizes its clients to the fullest extent and truly passes the message of sobriety, I would recommend this program to any individual struggling with addiction.
Chelsea
M
"I found myself leaving detox one more time—scared, alone and out of options. I finally took the suggestion and made THAT call— Casa Capri Recovery opened its arms to me with a lovely setting where I could finally connect with other women, start really healing, and realize it wasn't just about putting the drink or drug down. With five years sober, I am forever grateful to this supportive, loving place that encouraged my recovery. Thank you Casa Capri."
Erica G.
1. the process of being reincarnated or born again.
2. the action of reappearing or starting to flourish or increase after a decline; revival.
Women are as likely as men to develop substance use disorder when it comes to prescription drugs. In other areas of drug use, they are …
Our program offers the highest quality care for women struggling with addiction and co-occurring conditions.
We are fully licensed by the State of California and our treatment center is accredited by The Joint Commission – the standard of excellence in quality programs.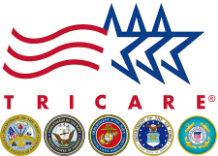 Casa Capri Recovery is Proud to be an 
Approved Anthem Blue Cross and
Tri-Care Provider
If you or a loved one has a substance addiction, please give us a call today at 844-252-5221. It's time to heal your heart and find true happiness.
Our admissions team is always available to talk and answer any questions you may have about our Drug and Alcohol Rehab Programs at Casa Capri Recovery for women.