Experiential Therapy for Women
Experiential Therapy is a therapeutic technique that uses expressive tools and activities, such as role-playing or acting, props, arts and crafts, music, a guided imagery, or various forms of recreation to re-enact and re-experience emotional situations from past and recent relationships.
The client focuses on the activities and, through the experience, begins to identify emotions associated with success, disappointment, responsibility, and self-esteem. Our highly skilled and trained experiential therapist helps our clients begin to explore and then release feelings of anger, hurt, or shame as they relate to past experiences that may have been blocked or still linger by using some of following in their treatments:
Music Therapy
Drama Therapy or Psychodrama
Art Therapy
Play Therapy
Poetry Therapy
Writing Therapy
What Is the Goal of Experiential Therapy for Women at Casa Capri Recovery?

The main goal of experiential therapy for women at Casa Capri Recovery is to help patients get in touch with their emotions and learn how to control them. Sometimes people might not even be aware of how many feelings and emotions they have bottled up, which can, in many cases, be the main reason for drug use. Feelings of anger, grief, depression, low self-esteem, and many others are just some of the reasons people may start using and abusing drugs—and later developing addictions—so they can cope with these painful and difficult emotions.
Experiential therapy for women has proven to be effective in helping clients cope with these emotions caused by unresolved trauma, abuse, and other related mental health issues. Whether these are older emotions that stem from an uncomfortable childhood or past experiences, clients need the room to process and move past them and will have that opportunity during their stay in our residential treatment for women program.
If you or a loved one has a substance addiction, please give us a call today at 844-252-5221. It's time to heal your heart and find true happiness.
Our admissions team is always available to talk and answer any questions you may have about our Drug and Alcohol Rehab Programs at Casa Capri Recovery for women.
Our program offers the highest quality care for women struggling with addiction and co-occurring conditions.
We are fully licensed by the State of California and our treatment center is accredited by The Joint Commission – the standard of excellence in quality programs.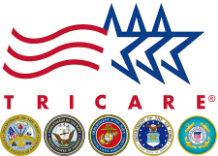 Casa Capri Recovery is Proud to be an Approved Tri-Care Provider