The Casa Capri Recovery Approach to Case Management
Case Management at Casa Capri Recovery for Women
At Casa Capri Recovery, our Certified Addiction Counselors are of the highest standards as far as qualified and experience—but most importantly they are loving and compassionate. Each of our clients is hand selected while our Clinical and Program Directors collaborate and are assigned to the appropriate counselor to ensure she is the perfect fit. 
Our unique ability to create just the right formula for each and every woman who comes to Casa Capri Recovery makes us a cut above the rest. Our counselors are true advocates for our women from the moment she enters treatment and reaches far beyond her discharge. Every step of the way her counselor is there to navigate this new territory—from intake to discharge planning—and everything in between. Case Management will hold your hand and guide you towards your new future of sobriety and happiness.
If you or a loved one has a substance addiction, please give us a call today at 844-252-5221. It's time to heal your heart and find true happiness.
Our admissions team is always available to talk and answer any questions you may have about our Drug and Alcohol Rehab Programs at Casa Capri Recovery for women.
Our program offers the highest quality care for women struggling with addiction and co-occurring conditions.
We are fully licensed by the State of California and our treatment center is accredited by The Joint Commission – the standard of excellence in quality programs.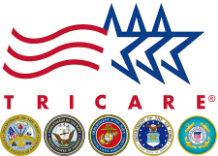 Casa Capri Recovery is Proud to be an Approved Anthem Blue Cross and Tri-Care Provider