Alcohol & Drug Detoxification for Women
The First Steps at Casa Capri Recovery: A Safe, Supportive, Medically Supervised Detox
Casa Capri Recovery will assess every woman upon arrival to determine how advanced their illness has progressed and what services and program level is right for her. We make every effort to ensure our women are comfortable and safe—Casa Capri Recovery offers you the possibility of a life full of joy, purpose and love.
Unlike a conventional hospital detox, the facilities for Casa Capri Recovery's drug & alcohol detox program are cozy, nurturing, and feel like home. Our inpatient treatment environment is designed specifically to support women as they taper off drugs and alcohol and other addictive substances. You've been through enough—the women at Casa Capri Recovery are here to give you the unconditional love and support you need and deserve on the way to living your happy, new sober life!
It is important that every woman coming to our detox center speak with one of our caring and experienced Admissions team members for a thorough assessment. The addiction type will determine the length of stay at our detox center, but rest assured, you'll be well taken care of as you transition off addictive substances. 
In Casa Capri Recovery's Drug and Alcohol Detox Program, your safety and comfort is crucial. Withdrawals can be intense, frightening, and even life-threatening and this is especially true for women ( Gender Specific treatment)—detox should never be attempted alone.
Our alcohol and drug detox center will provide you the highest level of care and support you in our fully accredited DHCS Licensed Incidental Medical Services (IMS) medically supervised facility. Your safety during this phase of your treatment is our top priority and we'll make sure you get through this critical step as comfortable as possible.  
You'll be under the care of our Medical Director for the duration of your stay and will be supported and nurtured while you detoxify your system.  Once you are free of chemicals, you'll be ready to begin our Residential Drug or Alcohol Rehab programs. 
In order to keep you feeling relaxed and at ease both physically and emotionally, our doctor may prescribe medication to help alleviate withdrawal symptoms. You will not go through this alone. We are here to love and support you during this crucial step on your road to joyful and lasting recovery.
If you or a loved one has a substance addiction, please call us (844)252-5221. It's time to heal your heart and find your happiness.
Now is the time to heal your heart and find your happiness. Our process admissions team is always available to talk and answer any questions you may have about our treatment programs for women at Casa Capri Recovery.
Our program offers the highest quality care for women struggling with addiction and co-occurring conditions.
We are fully licensed by the State of California and our treatment center is accredited by The Joint Commission – the standard of excellence in quality programs.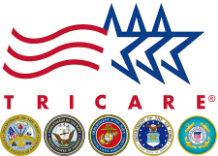 Casa Capri Recovery is Proud to be an Approved Tri-Care Provider