Opiates are a class of drugs known as narcotics that when ingested, depress the activity of the central nervous system. The medicinal effect of opiates is pain reduction but continued long-term use can lead to dependence and opioid abuse. Because opiates are effective in blocking the pain receiving messages to the brain, they are often used to numb emotional pain as well.
Opioid abuse and physical dependence can set in quickly causing extreme discomfort when the substance is suddenly discontinued. Even short- term use can cause dependence in those who are biologically sensitive.
Opioid abuse begins when the need for more of the drug to produce the same effect is reached and the individual is unable to abstain or decrease use. Many users resort to less expensive, easier to obtain street drugs such as heroin and fentanyl in order to avoid the physical symptoms associated with opiate with-drawl.
Early Signs of Opioid Abuse and Addiction
Physical dependence on opiates occurs quickly and users find after a short time that they cannot stop even though they may want to. Overdose from opioid abuse occurs often and frequently leads to death. Treatment is essential to recovery. Symptoms of opiate addiction include:
Very small pupils.
Itching—nearly all opiates cause the skin to itch.
Needle marks on the skin if the person is injecting.
The person often seems sleepy, or paradoxically "wired" and energetic.
The person is always short of money, and begs, borrows, or steals to sustain his habit.
Multiple prescriptions and pill bottles when using prescribed opioids
Damaged work or family relationships.
Frequent use of laxatives—opiate use causes constipation and slows the bowel.
If you or a loved one has a substance addiction, please call us (844)252-5221. It's time to heal your heart and find your happiness.
Now is the time to heal your heart and find your happiness. Our process admissions team is always available to talk and answer any questions you may have about our treatment programs for women at Casa Capri Recovery.
Our program offers the highest quality care for women struggling with addiction and co-occurring conditions.
We are fully licensed by the State of California and our treatment center is accredited by The Joint Commission – the standard of excellence in quality programs.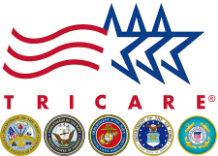 Casa Capri Recovery is Proud to be an Approved Tri-Care Provider