Benzodiazepine Addiction Treatment for Women
ATIVAN
KLONOPIN
XANAX
VALIUM
Benzodiazepines represent a class of drugs typically prescribed to treat insomnia and reduce panic attacks or anxiety. Though their efficiency in helping patients overcome their conditions is well known and proven, further analysis suggests that it is extremely easy to become addicted to benzodiazepines.
According to the National Institute on Drug Abuse, benzodiazepines can be as addictive as opioids, cannabinoids, and other "club drugs." As such, the agency advises caution when prescribing or taking them.
Some of the most common types of benzodiazepines include Xanax, Valium, Klonopin, or Ativan. These drugs give users a sense of calmness and relaxation, making them incredibly attractive. Being addicted to Benzodiazepines can also happen when used as substituents for opioid addiction, even though combining the two drugs can have severe side-effects as reported by the Center For Disease Control.
People can start to develop a tolerance to benzos after just six months of use. At least 44% of benzo users ultimately become addicted to the drug.
From insomnia to anxiety, depression or seizure, benzodiazepines can help treat and control a wide variety of mental conditions. However, if users are not careful, large doses of benzodiazepines and prolonged use can lead to addiction and abuse. The number of women addicted to benzodiazepines is nearly double when compared to men.
Benzodiazepines can be an incredibly helpful type of anxiolytic and antidepressant medication that can induce sleep, sedation, and also prevent seizures. That is, of course, if patients follow doctor's recommendations strictly.
But, because every dose induces high levels of dopamine in the brain that translates into pleasurable sensations, becoming addicted to benzodiazepines is at increased risk. Short-term action benzodiazepines are more dangerous than long-term ones because they produce a high level of dopamine spike. To initiate rehab one must go through a medically supervised detox program medically supervised detox program.
What Happens When Addicted to Benzodiazepines?
After repeating the use in large doses and for extended periods, the human body gets more used to the sensation and will crave for more. That is because the substance changes the way the neural synapses work and inhibits the part of the brain responsible for restraining influence.
Being addicted to Benzodiazepine can lead to amnesia, nervousness, nightmares, and hostility. Over time, because the body lacks the substance and the dopamine levels are extremely low, users can no longer control their behavior. The only way to regain control is to seek professional help. Casa Capri Recovery provides licensed professionals in and the perfect environment in our residential treatment for substance abuse
If you or a loved one has a substance addiction, please call us (844)252-5221. It's time to heal your heart and find your happiness.
Now is the time to heal your heart and find your happiness. Our process admissions team is always available to talk and answer any questions you may have about our treatment programs for women at Casa Capri Recovery.
Our program offers the highest quality care for women struggling with addiction and co-occurring conditions.
We are fully licensed by the State of California and our treatment center is accredited by The Joint Commission – the standard of excellence in quality programs.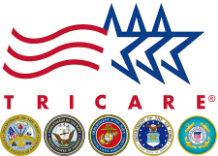 Casa Capri Recovery is Proud to be an Approved Tri-Care Provider