Nutritional Health Plans for Women in Recovery
At Casa Capri Recovery, women's nutritional health is important to us because it relates to your overall health. And your happy, healthy and long-term sobriety is our top priority. We understand the complex and sensitive issues that women face in recovery—including matters around food, body image and eating disorder issues and we've got the tools to help you change negative patterns and behaviors so you can approach food in a healthy, positive way.
How we improve women's nutritional health.
Every woman coming to Casa Capri Recovery will be assessed and evaluated by our Registered Nutritionist and our team to create a dietary plan which supports complete health and wellness. Our Wellness and Nutrition Program will also support clients as they transition from the structure of our inpatient rehab center to outside living. Learning about women's nutritional health and eating will help establish new behaviors.
We offer recipes, nutrition facts, meal planning and how to use healthy foods to fuel your body, mind, and spirit. Many women that come to Casa Capri Recovery have struggled with food in addition to a substance abuse disorder. Our nurturing and experienced staff have helped hundreds of women overcome eating obstacles and cultivate healthy relationships with both their bodies and what they put into them 
If you or a loved one has a substance addiction, please give us a call today at 844-252-5221. It's time to heal your heart and find true happiness.
Our admissions team is always available to talk and answer any questions you may have about our Drug and Alcohol Rehab Programs at Casa Capri Recovery for women.
Our program offers the highest quality care for women struggling with addiction and co-occurring conditions.
We are fully licensed by the State of California and our treatment center is accredited by The Joint Commission – the standard of excellence in quality programs.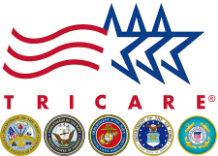 Casa Capri Recovery is Proud to be an Approved Tri-Care Provider