Breathwork Therapy for Women
BreathWork for Women at Casa Capri Recovery
Our Clinicians at Casa Capri Recovery have created a BreathWork based curriculum that offers a wide variety of healing therapies to treat alcohol and drug addiction—along with other co-occurring disorders—allowing our women to have brand new experiences. Staying on the frontlines of all available treatments and being able to provide every opportunity to our clients is our top priority at Casa Capri Recovery. We have found that after receiving BreathWork sessions, our clients' report they feel less anxious and are able to articulate their feelings more easily.
Benefits of BreathWork
The benefits of BreathWork at Casa Capri Recovery is as unique as each of our women that experiences it is. Through sound, movement, and controlled breathing, BreathWork is a personal, powerful, and transformational experience. Through guided breathing our clients can gain access to parts of their psyche that are not accessible in their busy, daily lives and it nurtures personal growth. Not unlike Yoga, learning to breathe in a mindful way is to live well.
When improving consciousness with the breath, we are in the present. Conscious breathing leads to a relaxed state and no two BreathWork sessions are alike—bodies and minds seem to naturally know what they need that day. Our clients report days feeling an overwhelming sense of dreamlike relaxation, to feelings of deep spiritual experiences. 
Please, give us a call today 844-252-5221.
If you or a loved one has a substance addiction, please call us (844)252-5221. It's time to heal your heart and find your happiness.
Now is the time to heal your heart and find your happiness. Our process admissions team is always available to talk and answer any questions you may have about our treatment programs for women at Casa Capri Recovery.
Our program offers the highest quality care for women struggling with addiction and co-occurring conditions.
We are fully licensed by the State of California and our treatment center is accredited by The Joint Commission – the standard of excellence in quality programs.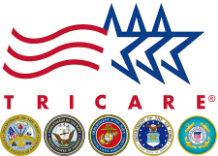 Casa Capri Recovery is Proud to be an Approved Tri-Care Provider