Drug Rehabilitation Programs for Women
Casa Capri Recovery's drug rehab for women addiction treatment program is a hope away from home for women whose lives have spiraled out of control. Our unique program will give you or your loved one the tools and support needed to get your life back on track. Our compassionate, supportive, structured care will nurture and empower you on your healing journey.
Substances of Drug Abuse commonly treated at Casa Capri Recovery:
Opiates: Heroin, OxyContin, Oxycodone, Vicodin, Norco, Percocet, Fentanyl
Benzodiazepines: Xanax, Valium, Klonopin, Ativan
Amphetamines: Methamphetamine, Adderall, Ritalin, Dexedrine
Cocaine Addiction (Crack)
Marijuana Addiction
Synthetics: Psychedelics: Acid/LSD, Ecstasy, Spice, Bath Salts, Kratom, Ketamine
Sleeping Pills
When entering drug rehab for women one must do so under strict medical supervision as the intensity of the withdrawal symptoms places them at constant risk of relapse. Casa Capri Recovery's Detox program offers women specialized care with medical detoxification and subsequent recovery therapy. Together, these treatment plans specifically designed for women can help achieve a positive, drug-free outcome.
There is an opioid addiction and overdose crisis happening in our country—and it is unlike anything we've ever seen before. The women at Casa Capri Recovery are on top of this epidemic and constantly working to find the most effective methods of treatment ( therapeutic treatments)—as well as doing everything they can to inform the community of signs and symptoms to be on the lookout for.
Women are also more likely to become addicted to prescription painkillers than men and end up in the emergency room from opioid drug overdoses more often, too. Studies show that the differences between men and women in rates of drug addiction are a matter of opportunity and that women are more likely to receive a legal prescription from a doctor for opioids for female-specific health conditions and trauma.
How We Do It: Drug Rehab for Women
Individual Therapy for Drug Abuse
Individual therapy is the most common form drug rehab for women. Patients participate in one-on-one sessions with a professional psychiatrist or therapist to process feelings, thoughts, and emotions to help create a new drug-free mindset.
Group Therapy for Drug Abuse
Women in particular are far more dependent on the bonds they form with family and friends. During treatment at our rehab facility, patients can often feel disconnected and alone—even abandoned by loved ones. Group therapies are meant to reassure these women and allow them to form new, meaningful connections within the center and act as each other's support system. This will all in turn make the process of drug rehab for women much more bearable.
Family Therapy for Drug Abuse
Given their tighter connection with the outside world, women in rehab also participate in family therapies meant to repair the relationships damaged through the course of the addiction. The drug rehab for women treatments are not only beneficial for the patient, but also for family members and friends. They can better understand what their loved one is experiencing, acquire the necessary knowledge to cope with the situation, and become more in tune with their addiction.
Other Forms of Therapy We Offer at Casa Capri Recovery for Drug Abuse
Casa Capri Recovery offers a variety of behavioral and experimental treatments for their patients. Women can follow a treatment plan focused on providing holistic care—with the addition of several physical activities—combined with medical and psychological care—below are a few of the modalities we use in our treatment of drug addiction:
Meditation & Yoga
Team sports
Hiking
Theatre
Music
Arts and crafts
Drug Addiction Treatment for Pregnant Women
It is vital for pregnant women who are suffering from an opioid addiction to seek treatment as soon as possible. Ignoring this issue can result in:
Reduced fetal growth;
Premature labor;
Placental abruption;
Fetal death.
Unfortunately, expecting mothers fear seeking treatment thinking that the detox process (and the medication prescribed during it) might affect the fetus. Still, NIDA recognizes that both methadone and buprenorphine are effective treatment options for pregnant women as they:
Reduce prenatal withdrawal;
Stabilize the fetus' opioids levels;
Offer mothers better prenatal care;
Increase maternal HIV treatment and reduces the chances of transmitting the virus to the child.
Other drug addiction treatments include:
Medical treatments in a hospital
AA-type groups or support groups
12 step programs
If you or a loved one has a substance addiction, please give us a call today at 844-252-5221. It's time to heal your heart and find true happiness.
Our admissions team is always available to talk and answer any questions you may have about our Drug and Alcohol Rehab Programs at Casa Capri Recovery for women.
Our program offers the highest quality care for women struggling with addiction and co-occurring conditions.
We are fully licensed by the State of California and our treatment center is accredited by The Joint Commission – the standard of excellence in quality programs.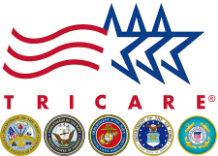 Casa Capri Recovery is Proud to be an Approved Tri-Care Provider