Cognitive Behavioral Therapy (CBT) Treatment for Women
Cognitive Behavioral Therapy (CBT)
Cognitive behavioral therapy, also known as CBT, is a type of psychotherapy whose purpose is to alter dysfunctional behaviors, emotions, or thoughts. Cognitive behavioral therapy (CBT) focuses on managing unhealthy thoughts and behaviors by replacing them with healthy ones. It identifies the triggers that lead to addiction and enables women with the tools to fight them.
Cognitive Behavioral Therapy teaches how to control urges and engage in other types of activities, such as performing a BreathWork exercises, reading a few pages from a book, or going for a run instead of picking up that glass of wine. In the case of drug addiction, cognitive behavioral therapy can help our clients cope with problems by teaching them how to replace destructive habits with healthy behaviors.
Changing Addictive Thoughts and Behaviors with Solution-Based Cognitive Behavioral Therapy (CBT)
At Casa Capri Recovery's drug and alcohol rehab center, we deliver an assortment of therapies that are practical that give women the very best chance at recovery. One of the most effective therapeutic tools we have is cognitive behavioral therapy (CBT). This time-tested and goal-oriented approach focuses on replacing negative thoughts and behaviors with positive patterns, problem-solving skills, and healthy coping strategies and is especially helpful with compulsive disorders such as love addiction and disordered eating.
Our experienced, compassionate female therapists can help you change the way you feel and act by helping to identify and change your addictive and compulsive thoughts. In combination with alternative treatments from Casa Capri Recovery's holistic substance abuse program, such as breathwork, meditation, and yoga, women are empowered to find personal responsibility and create true lasting change.
If you or a loved one has a substance addiction, please give us a call today at 844-252-5221. It's time to heal your heart and find true happiness.
Our admissions team is always available to talk and answer any questions you may have about our Drug and Alcohol Rehab Programs at Casa Capri Recovery for women.
Our program offers the highest quality care for women struggling with addiction and co-occurring conditions.
We are fully licensed by the State of California and our treatment center is accredited by The Joint Commission – the standard of excellence in quality programs.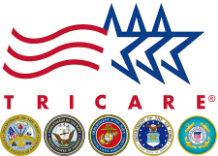 Casa Capri Recovery is Proud to be an Approved Anthem Blue Cross and Tri-Care Provider