Vicodin Addiction Treatment for Women
Vicodin is one of the most frequently abused drugs in the United States—and perhaps one of the most dangerous. Just as with any other prescription drug, Vicodin abuse can set in without a person even realizing they have become dependent.
A person may begin to take the drug after an injury, surgery, or use it for ongoing pain management. As time passes, users will require more of the drug to produce the same affect. This is known as tolerance. Tolerance continues to build as the drug becomes less affective in alleviating the original symptoms. As such, the patient is tempted to exceed the dose prescribed and easily slips into a pattern of Vicodin abuse.
Vicodin Abuse and Why It Is So Addictive
The main ingredient in Vicodin is hydrocodone which represents the source of addiction. Hydrocodone can produce feelings of euphoria and well-being in the user causing cravings for more of the effect or "high" from the drug. Vicodin is an extremely addictive substance.
Vicodin Abuse Treatment
To properly detox from Vicodin abuse, professional help is recommended through our medically supervised clinical setting. Our all-female team of professionals will monitor you around the clock for the best care. Casa Capri Recovery allows for the restriction of drug access and prevents drug-seeking behavior and helps prevent relapse. For help with Vicodin abuse and recovery just call for one of our licensed therapists.
If you or a loved one has a substance addiction, please call us (844)252-5221. It's time to heal your heart and find your happiness.
Now is the time to heal your heart and find your happiness. Our process admissions team is always available to talk and answer any questions you may have about our treatment programs for women at Casa Capri Recovery.
Our program offers the highest quality care for women struggling with addiction and co-occurring conditions.
We are fully licensed by the State of California and our treatment center is accredited by The Joint Commission – the standard of excellence in quality programs.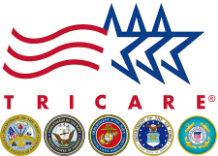 Casa Capri Recovery is Proud to be an Approved Tri-Care Provider