At Casa Capri Recovery we are proud to unveil our female-only Outpatient Addiction Recovery

via

Telehealth

...created for women by women

.
Let us bring community to you. If you suffer from addiction and you're sheltering in place, join our supportive Virtual Community. Addiction doesn't just disappear with presence of COVID-19.
In fact, addiction feeds on isolation—it wants us alone.
Casa Capri Recovery
has the remedy—you don't have to do this alone, we're here to help.
Our dedicated clinical team is thrilled to offer virtual therapy, case management, group support, and community experiences to those women that need our help during this challenging time.
Our clinical team of leading experts in the field of women's addiction treatment have designed an unparalleled curriculum created to reconnect our women back to themselves in a wholehearted life sustaining way. We will use different therapeutic modalities in a group setting, along with individual sessions, to create and obtain goals. This will strengthen your ability to dive deeper and will set the tone not just for that hour, day, week or month, but laying groundwork for an entire lifestyle change that when practiced, will sustain for a lifetime.
We have included virtual community events as part of our overall experience, giving our clients the feeling of being a part of something really special and unique.
Safety is of utmost importance to us and with incredible online capabilities and virtual opportunities galore, we have taken great pride and consideration when creating our HIPAA compliant virtual platform. We left no stone unturned ensuring the provisions we are able to offer, allowing our clients the therapeutic container necessary to protect their privacy.
Don't stay trapped at home. Please call us today and let us bring community to you. (844) 593-8020
If you or a loved one has a substance addiction, please give us a call today at 844-252-5221. It's time to heal your heart and find true happiness.
Our admissions team is always available to talk and answer any questions you may have about our Drug and Alcohol Rehab Programs at Casa Capri Recovery for women.
Our program offers the highest quality care for women struggling with addiction and co-occurring conditions.
We are fully licensed by the State of California and our treatment center is accredited by The Joint Commission – the standard of excellence in quality programs.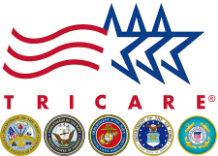 Casa Capri Recovery is Proud to be an Approved Tri-Care Provider