Dialiectical Behavior Therapy (DBT) for Women
Dialectical Behavior Therapy, also known as DBT, is a type of cognitive behavioral therapy and is a learned skill. Cognitive behavioral therapy (CBT) tries to identify and change negative thinking into positive behavior, and DBT skills specifically are most often used to treat self-destructive behaviors.
Dialectical behavior therapy has been shown to help people diagnosed with dysregulated emotions that cause self-destructive behaviors such disordered eating and love addiction build skills, reduce anxiety, and control destructive behaviors.
Mindfulness is often linked to DBT—learning how to regulate and control emotions—thus managing behaviors is key in practicing these skills. Yoga, BreathWork, and being in Nature are all excellent ways of practicing mindfulness and things we do often at Casa Capri Recovery to support these skills.
How Dialectical Behavior Therapy works at Casa Capri Recovery for Women.
Dialectical behavior therapy skills are effective in both group and individual sessions. At Casa Capri Recovery, our highly trained clinicians are skilled at incorporating activities that our clients enjoy and, at the same time, can systematically take them through the process of mindfully letting go of negative patterns and replacing them with positive coping skills.
Individual DBT sessions at Casa Capri Recovery can be powerful and valuable for our clients to learn compassion for themselves. They create plans and set goals and are able to see their individual progress as they move through treatment. Group sessions using DBT skills is an excellent way not only for each client to witness and recognize progress in their sisters, but also see progress in themselves…maybe in the way they would have reacted versus the way they felt or didn't react during a later group.
Feeling part of a group and community gives our clients a sense of purpose which is another skill that allows for compassion, acceptance, and self-worth in the recovery process. Casa Capri Recovery for women is all about the journey and the shared experience our women have together is part of that. Group therapy is key when working on DBT skills at Casa Capri Recovery for Women.
If you or a loved one has a substance addiction, please call us (844)252-5221. It's time to heal your heart and find your happiness.
Now is the time to heal your heart and find your happiness. Our process admissions team is always available to talk and answer any questions you may have about our treatment programs for women at Casa Capri Recovery.
Our program offers the highest quality care for women struggling with addiction and co-occurring conditions.
We are fully licensed by the State of California and our treatment center is accredited by The Joint Commission – the standard of excellence in quality programs.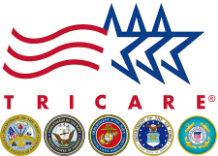 Casa Capri Recovery is Proud to be an Approved Tri-Care Provider