Alcohol Rehab Programs for Women
Alcoholism is a painful condition in which a person becomes mentally and physically dependent on alcohol. The symptoms of alcohol addiction manifest much more quickly in women than in the opposite sex—stealing joy and tearing families apart. Women addicted to alcohol are robbed of their basic coping skills which most often requires alcohol rehab to make a lasting change. As the disease progresses it interferes with responsibilities as wives, mothers, daughters, and friends.
The emotional and psychological impact of alcoholism on an individual can be devastating. Physical complications associated with alcohol abuse can cause permanent damage to internal organs and other biological systems. Quality alcohol rehab will be required to counteract much of the emotional and psychological issues that have arisen.
Women struggling with addiction to alcohol and drugs may also be experiencing co-occurring conditions (also known as dual diagnosis) such as unprocessed trauma, codependency, and relational & attachment disorders.
The professional team of women at Casa Capri Recovery understand the journey through and out of alcohol addiction.
Our all- female staff are experts in alcohol rehab and guiding women to a new way of living by offering the skills and experiences needed to heal body, mind, and spirit.  We deliver a comprehensive, therapeutic, structured, and personalized alcohol rehab program.
Our Residential Treatment for Women  is designed to give you the tools necessary to shift negative patterns, foster meaningful relationships, reach your goals, and find lasting freedom from alcohol addiction.
Casa Capri Recovery will assess every woman upon arrival to determine how advanced their illness has progressed and what services and program level is right for her. Alcohol withdrawal is dangerous and can even be fatal.  Women should never attempt to detox themselves without professional oversight of a quality alcohol rehab program.. Casa Capri Recovery makes every effort to ensure your comfort and safety and offers you the possibility of a life full of joy, purpose, and love.
"Addiction is a primary, chronic disease of brain reward, motivation, memory and related circuitry. Addiction is characterized by the inability to consistently abstain, impairment in behavioral control, craving, diminished recognition of significant problems with ones, behavior and interpersonal relationships and a dysfunctional emotional response. Like other chronic diseases, addiction often involves cycles of relapse and remission. Without treatment or engagement in recovery, addiction is progressive and can result in permanent impairment, disability or death."



Definition of Addiction as defined by The American Society of Addiction Medicine (ASAM) 2011
If you or a loved one has a substance addiction, please give us a call today at 844-252-5221. It's time to heal your heart and find true happiness.
Our admissions team is always available to talk and answer any questions you may have about our Drug and Alcohol Rehab Programs at Casa Capri Recovery for women.
Our program offers the highest quality care for women struggling with addiction and co-occurring conditions.
We are fully licensed by the State of California and our treatment center is accredited by The Joint Commission – the standard of excellence in quality programs.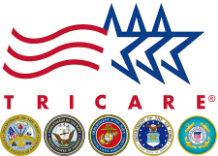 Casa Capri Recovery is Proud to be an Approved Tri-Care Provider