8 Ways to Well-Being: Nature
Life is Good in Southern California
As part of our treatment, we encourage our clients to connect with nature and discover activities they can enjoy in the great outdoors; whether it be a hike through the trails of Newport Beach Back Bay, Crystal Cove or The Canyons of Laguna Beach- a swim or paddle board in the harbor or Pacific Ocean- there is no shortage of ways to explore and enjoy nature right in our own backyard.
It's all part of Casa Capri Recovery's well-rounded curriculum designed to give you a life you are excited about living. We have fun and you will too.
If you or a loved one has a substance addiction, please call us (844)252-5221. It's time to heal your heart and find your happiness.
Now is the time to heal your heart and find your happiness. Our process admissions team is always available to talk and answer any questions you may have about our treatment programs for women at Casa Capri Recovery.
Our program offers the highest quality care for women struggling with addiction and co-occurring conditions.
We are fully licensed by the State of California and our treatment center is accredited by The Joint Commission – the standard of excellence in quality programs.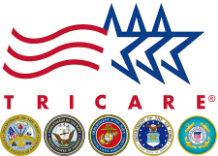 Casa Capri Recovery is Proud to be an Approved Tri-Care Provider