8 Ways to Well-Being: Recreation
Learning to have fun in recovery is an important concept. A sober life should never be a boring life. At Casa Capri Recovery, we encourage exciting and fun experiences. Life can be amazing without drugs or alcohol.
One way to have fun in recovery and enjoy an amazing life is by being active and enjoying the pleasures of life.Active addiction consumes much time and energy so it is important to begin learning how to replace the time spent with new healthy behaviors and activities.
Fun in recovery almost always comes when doing activities in groups. Group outings also support our belief that a fellowship of women is crucial to the ability to maintain long term sobriety. Casa Capri Recovery is a sisterhood of women on the same life path. Offering shared, enjoyable group experiences is key to enhancing the bond and connection between people.
Fun in Recovery at Casa Capri Recovery
Women are invited to take part in recreation activities such as hiking, surfing, paddle boarding, camping, community events, pick nicks, sporting events, museums and other adventures and cultural experiences. We have incorporated these offerings with the idea that discovering and trying new leisure activities keeps clients committed to health by boosting their enthusiasm and mood. And with a positive mood comes the fun in recovery!
Fun, excitement and joy—we believe these are essential elements to successful
and lasting recovery.
Fun in Recovery Recommended Activities:
Hiking
Rock climbing
Snowboarding
Sailing
Paddle boarding
Surfing
Biking
Camping
Music
Theater
Dancing
Day trips
Shopping
Bowling
Amusement parks
Catalina island
If you or a loved one has a substance addiction, please call us (844)252-5221. It's time to heal your heart and find your happiness.
Now is the time to heal your heart and find your happiness. Our process admissions team is always available to talk and answer any questions you may have about our treatment programs for women at Casa Capri Recovery.
Our program offers the highest quality care for women struggling with addiction and co-occurring conditions.
We are fully licensed by the State of California and our treatment center is accredited by The Joint Commission – the standard of excellence in quality programs.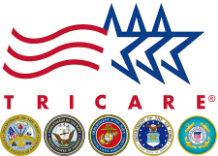 Casa Capri Recovery is Proud to be an Approved Tri-Care Provider