Eye Movement Desensitization & Reprocessing Therapy (EMDR) for Women
At Casa Capri Recovery we blend a variety of therapeutic services with holistic offerings and our comprehensive approach gives women the very best recovery experience available.
EMDR therapy (eye movement desensitization reprocessing therapy) is an evidence-based treatment for unresolved trauma and PTSD that involves reprogramming traumatic memories using psychotherapy combined with sensory input and simple eye movements. Over time, new connections are created in the brain, new coping mechanisms become integrated, and the traumatic experience fades.
Whether resulting from childhood trauma or military service, unprocessed, traumatic experiences and subsequent PTSD are known to contribute to the onset of addiction. At Casa Capri Recovery we understand that women need to address and heal these very sensitive and often painful memories. By offering EMDR, we give our clients the opportunity to begin this process while simultaneously addressing their substance use issues. EMDR is one of many distinctive treatments that make up Casa Capri Recovery's holistic recovery program allowing for complete healing.
If you or a loved one has a substance addiction, please give us a call today at 844-252-5221. It's time to heal your heart and find true happiness.
Our admissions team is always available to talk and answer any questions you may have about our Drug and Alcohol Rehab Programs at Casa Capri Recovery for women.
Our program offers the highest quality care for women struggling with addiction and co-occurring conditions.
We are fully licensed by the State of California and our treatment center is accredited by The Joint Commission – the standard of excellence in quality programs.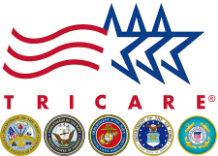 Casa Capri Recovery is Proud to be an Approved Tri-Care Provider