Soundbath Therapy for Women in Recovery
Soundbath therapy, also know as sound bathing, at Casa Capri Recovery uses frequencies as a form of medicine to treat a multitude of ailments. The waves of sound (which are produced by Himalayan singing bowls, crystal bowls, gongs, biosonic tuning forks, shamanic drumming, and more) are said to calm the nervous system and balance your mind. The aim is to invite deep rest and relaxation and explore self-inquiry.
This holistic practice (which predates Christ) of soundbath therapy has also been known to work wonders for stress relief, insomnia, anxiety, chronic pain, and even depression.
Our women often feel like they are being submerged in sound, the sound waves created by the Tibetan singing bowls are visceral and washed in waves of water and they use words like "cleansed" and "cleared" to describe their experience.
If you or a loved one has a substance addiction, please give us a call today at 844-252-5221. It's time to heal your heart and find true happiness.
Our admissions team is always available to talk and answer any questions you may have about our Drug and Alcohol Rehab Programs at Casa Capri Recovery for women.
Our program offers the highest quality care for women struggling with addiction and co-occurring conditions.
We are fully licensed by the State of California and our treatment center is accredited by The Joint Commission – the standard of excellence in quality programs.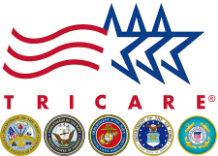 Casa Capri Recovery is Proud to be an Approved Tri-Care Provider