Psychodrama Therapy for Women
Psychodrama therapy has been described as the "scientific exploration of truth through dramatic method." The approach, which is grounded in principles of creativity and spontaneity, combines sociometry, group dynamics, and role theory in order to evoke cognitive, emotional, and behavioral responses in those in treatment. It helps women achieve new perspective through better understanding of their roles in life, the ways they interact with others, and things that may be creating challenges or restricting change in their lives.
Through psychodrama therapy, our women are often able to develop their use of language and perspective as they use action methods to explore past, present, or future occurrences. Because psychodrama can help people see themselves and their situations from an outside perspective, the psychodrama therapy session often becomes a safe place for people to explore new solutions to difficulties or challenges whether rooted in outside causes or past situations.
Techniques used in Psychodrama Therapy
At Casa Capri Recovery for women Psychodrama therapy sessions are often weekly and part of group therapy sessions. No two sessions are ever alike and each psychodrama focuses on a real situation of a group member, with other group members taking on roles as needed. There is a structure and it usually done in three phases: the warm-up, to develop trust, the action, to create the scene and sharing, the therapist comes back to her role in order to facilitate the processing.
Psychodrama therapy has been proven successful at facilitating the expression of strong emotions and feelings. Conversely, it has also been shown to be a helpful approach for individuals working to better contain their emotions. Because the technique emphasizes body and action as well as emotion and thought, it is considered a holistic technique and is believed to be effective for a wide range of concerns including women experiencing difficulty with relationships, social and emotional function, unresolved trauma or loss or addiction .
If you or a loved one has a substance addiction, please give us a call today at 844-252-5221. It's time to heal your heart and find true happiness.
Our admissions team is always available to talk and answer any questions you may have about our Drug and Alcohol Rehab Programs at Casa Capri Recovery for women.
Our program offers the highest quality care for women struggling with addiction and co-occurring conditions.
We are fully licensed by the State of California and our treatment center is accredited by The Joint Commission – the standard of excellence in quality programs.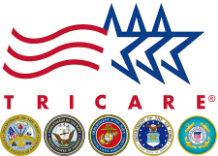 Casa Capri Recovery is Proud to be an Approved Tri-Care Provider