Family Systems Therapy for Women
Family systems therapy is a form of psychotherapy that helps individuals resolve their problems in the context of their family units, where many issues are likely to begin. Each family member works together with the others to better understand their group dynamic and how their individual actions affect each other and the family unit as a whole. One of the most important premises of family systems therapy is that what happens to one member of a family.
Many psychological issues begin early in life and stem from relationships within the family of origin, or the family one grows up in, even though these issues often surface later on in life. Families in conflict, as well as couples and individuals with issues and concerns related to their families of origin, can benefit from family systems therapy. This treatment approach can be helpful for such mental health conditions as depression, bipolar in women, anxiety, personality disorders, addiction, and body image and eating disorder.
Family systems therapy has also been shown to help both individuals and family members better control and cope with physical disabilities and disorders.
What to Expect in Family Systems Therapy
During family systems therapy, the family works individually and together to resolve a problem that directly affects one or more family members. Each family member has the opportunity to express their thoughts and feelings about how they are affected. Together, the family works to help the individual in distress and to help relieve the strain on the family. Family members explore their individual roles within the family, learn how to switch roles, if necessary, and learn ways to support and help each other with the goal of restoring family relationships and rebuilding a healthy family system.
If you or a loved one has a substance addiction, please give us a call today at 844-252-5221. It's time to heal your heart and find true happiness.
Our admissions team is always available to talk and answer any questions you may have about our Drug and Alcohol Rehab Programs at Casa Capri Recovery for women.
Our program offers the highest quality care for women struggling with addiction and co-occurring conditions.
We are fully licensed by the State of California and our treatment center is accredited by The Joint Commission – the standard of excellence in quality programs.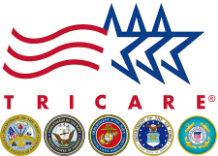 Casa Capri Recovery is Proud to be an Approved Tri-Care Provider