Inpatient Addiction Treatment Programs for Women
Our Inpatient Treatment Nurturing Curriculum: 8 Ways of Wellbeing
The 8 TLCs have been identified as regular exercise, good nutrition and a proper diet, spending time in nature, good relationships, participating in recreational activities, relaxation and stress management, religious or spiritual involvement, and service to others.
Exercise

Nutrition

Time in Nature

Relationships

Recreation and Enjoyable Activities

Relaxation and Stress Management

Religious and Spiritual Involvement

Contribution and Service
At Casa Capri Recovery's Inpatient treatment addiction program for women give you options because your healing journey is unique to you. Check out our full list of cutting-edge treatment options we utilize for our women in recovery at Casa Capri:
CBT & TRAUMA RESOLUTION
PSYCHIATRY & MEDICATION MANAGEMENT
EXPERIENTIAL THERAPY
CASE MANAGEMENT
FAMILY SYSTEMS
CULINARY ARTS CLASSES FACILITATED BY OUR LICENSED
NUTRITIONIST
FITNESS
DBT
BREATH WORK & BODY MOVEMENT
SOUNDBATH
SPIRITUAL GUIDANCE
NEURO COACHING & PSYCHOLOGICAL TESTING
EQUINE THERAPY
ROCK TO RECOVERY
PSYCHODRAMA
EMDR
Nutrition & Wellness Inpatient Treatment
At Casa Capri Recovery, your happy, healthy and long-term sobriety is our top priority. We understand the complex and sensitive issues that women face in recovery—including matters around food, body image issues, and eating disorders—and we've got the tools to help you change negative patterns and behaviors so you can approach food in a healthy, positive way.
Our Inpatient Treatment Nutrition Program will also support clients as they transition from the structure of our inpatient rehab center to outside living. Women learn healthy nutrition and eating and establish new behaviors. We offer recipes, nutrition facts, meal planning and how to use healthy foods to fuel your body, mind, and spirit.
Many women that come to Casa Capri Recovery have struggled with food in addition to a substance abuse disorder. Our nurturing and experienced staff have helped hundreds of women overcome eating obstacles and cultivate healthy relationships with both their bodies and what they put into their bodies.
Every woman coming to Casa Capri Recovery will be assessed and evaluated by our Registered Dietitian and team to create a dietary plan which supports complete health and wellness.



Holistic Inpatient Treatment
Holistic therapy and medicine are popular trends nowadays used to treat a variety of ailments and disorders—including substance abuse. The bad news is that there is no one-size-fits-all solution. In other words, the therapies that work for some patients may have little to no effect on others. The good news is our inpatient treatment options have a broad range of holistic therapies that they can choose from and customize them to their particular needs.
Yoga
Meditation
Dance Therapy
Family Therapy: The importance & Benefits in Addiction Inpatient Treatment
Addiction destroys more than just the life of the addict or alcoholic. When a woman becomes addicted to drugs or alcohol, her family and relationships suffer as well. Family members and the people closest to the identified addict or alcoholic feel powerless.
However, we see families heal every day— At Casa Capri Recovery, we understand the importance of healing the whole family as part of a successful and comprehensive holistic substance abuse program. Our marriage and family therapy focus on cultivating effective communication skills, creating healthy boundaries, and overcoming codependency issues. Family members and clients can learn how to discuss the problem openly.
Everyone can heal the past and support one another on this recovery journey and family members and clients can learn how to discuss the problem openly. We offer facts, tools, and resources to support loved ones beginning their own recovery. It is our hope that you utilize some, or all, of the resources provided in the program.
Using Therapy Tools in Everyday Life - After Treatment

The issues discussed and the tools that the patients learn in therapy are meant to be applicable in real life as well. The way you learn to communicate with family members should continue even outside of therapy. Patients can also transfer all the techniques that they have learned when communicating with others, thus improving existing relationships and building better…and new ones.
Active listening, empathy, verbalizing thoughts, and feelings are all aspects that family therapy addresses, and they are a big part of everyday life. It is encouraged to attend family therapy during your recovery as it's an excellent way to build a support system that will be available even after treatment. It also helps family members understand addiction and become a vital element in preventing any possible relapses.
Aftercare Plans: What will I do after Casa Capri Recovery?
Casa Capri Recovery will help you or your loved one find the right support as you transition from our facility and continue on your beautiful new path of recovery. Transitional support is always recommended and will be part of the treatment plan. Clients and families will be well educated on the fact that addiction does not end once treatment is over, and that recovery is continuous.
A woman's success story often mirrors how well she follows her aftercare plan. The Clinical Team at Casa Capri Recovery will create every client's aftercare plan with her exact unique situation in mind.
If you or a loved one has a substance addiction, please call us (844)252-5221. It's time to heal your heart and find your happiness.
Now is the time to heal your heart and find your happiness. Our process admissions team is always available to talk and answer any questions you may have about our treatment programs for women at Casa Capri Recovery.
Our program offers the highest quality care for women struggling with addiction and co-occurring conditions.
We are fully licensed by the State of California and our treatment center is accredited by The Joint Commission – the standard of excellence in quality programs.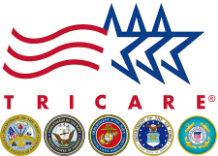 Casa Capri Recovery is Proud to be an Approved Tri-Care Provider