We received your request for a private follow-up.
Someone will be getting in touch with you right away.
If you would like to speak with someone immediately please call us (844) 593-8020.
We look forward to speaking with you soon.Sincerely, Support Team at Casa Capri Recovery.
If you or a loved one has a substance addiction, please give us a call today at 844-252-5221. It's time to heal your heart and find true happiness.
Our admissions team is always available to talk and answer any questions you may have about our Drug and Alcohol Rehab Programs at Casa Capri Recovery for women.
Our program offers the highest quality care for women struggling with addiction and co-occurring conditions.
We are fully licensed by the State of California and our treatment center is accredited by The Joint Commission – the standard of excellence in quality programs.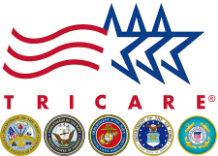 Casa Capri Recovery is Proud to be an Approved Tri-Care Provider