Spiritual Therapy for Women in Recovery
We believe spirituality is broad, roomie and personal- yet can be a shared experience and therefore spiritual therapy may be part of your recovery program. Casa Capri Recovery's mission is to provide community connection and purpose and, for us, that in and of itself is spiritual. With so many perspectives and so many ideas, just the idea that there is something bigger "out there" and a meaning to it all is satisfying.
Be a good person. At Casa Capri Recovery we have rules and structure, we live in a community and a neighborhood. We have an expectation that everyone is kind and respectful towards one another, that we tell the truth: Say what we mean, but don't say it mean rule.
We are open to all religions, take what you like and leave the rest. We pray, we meditate, we practice yoga. We teach the women about mindfulness and nature. We attend spiritual sermons, twelve step meetings, and are always available to attend church or temple. We do know there is an interconnectedness to inner-peace, spirituality and recovery. 
We encourage it all.
If you or a loved one has a substance addiction, please give us a call today at 844-252-5221. It's time to heal your heart and find true happiness.
Our admissions team is always available to talk and answer any questions you may have about our Drug and Alcohol Rehab Programs at Casa Capri Recovery for women.
Our program offers the highest quality care for women struggling with addiction and co-occurring conditions.
We are fully licensed by the State of California and our treatment center is accredited by The Joint Commission – the standard of excellence in quality programs.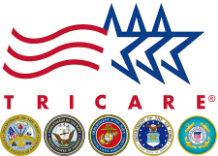 Casa Capri Recovery is Proud to be an Approved Tri-Care Provider