Medical Services at Casa Capri Recovery
Our Medical team of Addiction Specialists, Physicians, and Nurses have years of experience working with women new in recovery. They conduct a thorough diagnostic assessment for each new client to help diagnose mental health and chemical dependency.


They will provide medications when necessary to ensure proper mental health and stabilization and will continue to provide on-going medication management and follow-up care for the duration of each client's treatment with us at Casa Capri Recovery.


Medication Monitoring and Refills
If you have been prescribed medication, we understand the importance of medication monitoring—we help you every step of the way. We monitor your supply of medications closely and allow plenty of time for prescriptions to be refilled. In most cases, your Addiction Specialist will want to see you for a medication check prior to refilling. We will make all follow-up visits prior to running out of medication and prior to discharge.


Along with the Doctor we will do the following;
1. All scheduled Doctor's appointments will be made for you while you are in our care
2. Arrange with you or your loved one payment for medications prior to entering treatment.
3. Your prescription will be picked up from the pharmacy and delivered to your facility
4. Medication times clearly posted in your facility
If you or a loved one has a substance addiction, please give us a call today at 844-252-5221. It's time to heal your heart and find true happiness.
Our admissions team is always available to talk and answer any questions you may have about our Drug and Alcohol Rehab Programs at Casa Capri Recovery for women.
Our program offers the highest quality care for women struggling with addiction and co-occurring conditions.
We are fully licensed by the State of California and our treatment center is accredited by The Joint Commission – the standard of excellence in quality programs.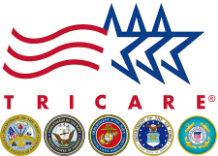 Casa Capri Recovery is Proud to be an Approved Tri-Care Provider