The Importance of Gender-Targeted Treatment at

Casa Capri Recovery

for Women
Biology of Women and Addiction
It is commonly understood that there are fundamental differences between men and women: physical, emotional, social, and psychological differences that affect experiences and shape ones' view of the world.
While physical contrasts are generally obvious, biological and psychological differences are less so. Science, historically, has focused little attention on the way a woman's body is affected by illness. In recent years there has been more research to confirm and support the notion that there are indeed vast differences between the sexes in this regard. The variances in chemical make up between men and women play a tremendous role in the onset, symptomology, and progression of many illnesses and addiction is one example of these differences.
Women's bodies are unable to process and metabolize substances as quickly as men therefore retaining more of the substance for a longer period of time


Addiction is likely to develop and progress at a much more rapid pace. 


Women can become physically dependent on drugs and alcohol even after moderate use


Women's bodies can suffer damage and show signs of illness much earlier in the onset of the disease


Women are more affected by the stigma associated with addiction and more likely to suffer guilt and shame


Women are generally good at concealing their illness until the disease is quite advanced


Women are less likely to seek help


Women often suffer with co-occurring conditions making their addiction difficult to identify and diagnose



Women are greatly concerned about the consequences with regard to their children when they seek treatment.
The Benefits of Gender Specific Treatment for Women
Evidence shows a woman is much more inclined to become vulnerable and honest in an environment where she is accepted and understood. These are key ingredients to long-term successful recovery.  Programming that is created for women and addresses the identified obstacles pertaining to women allows for a meaningful, rich experience. A community of friends to support and love her on the journey can be an invaluable resource.  Women have shown they are much more willing to commit to their recovery when they have a network of women whom they support and who support them in return.   
Just a woman's biology plays a large role in the manifestation of diseases—a female- only environment for healing is extremely influential in a woman's successful recovery, and while many programs have "gender separate" options, only a few offer what is TRULY gender specific treatment.
At Casa Capri Recovery, we have long understood the distinction. While many of the modalities used are the same for both men and women, the format and content of the work is vastly different. Casa Capri Recovery has considered this in every aspect of our program and believe we offer the best addiction treatment available for women. 
As mentioned already, gender plays a crucial role in substance addiction. Women are more prone to mental illness than men and also develop drug addiction faster than them. The effects are also long-lasting and more severe than in men. Some of the most common complications include:
Liver damage;

Hypertension;

Breast and other cancers;

High susceptibility to HIV/AIDS, hepatitis, and other sexually transmitted diseases;
Because the effects and socioeconomic implications vary, women need a gender-targeted approach. The treatment should include:
Understanding the role personal relationships played in developing the addiction;

Acknowledging the socio-economic differences between men and women;

Addressing women's unique health concerns;

Addressing the gender role and expectations attributed to women;
In addition to these factors, care providers should also consider the challenges most women face when trying to access treatment, such as the stigma associated with drug abuse, lack of programs for pregnant women, fear of loss of child custody, and so on.
Alcohol affects women differently than men. It often takes less time for a woman to develop a full-blown addiction to alcohol and excessive drinking often makes women vulnerable to risky, dangerous and traumatic situations.
Most women struggling with substance abuse disorder also struggle with common co-occurring conditions such as trauma, multiple addiction types depression, anxiety, and eating disorders.
An all-female drug rehabilitation center understands these unique needs and takes into consideration childcare, parenting, and body image issues that a lot of women struggle with alongside their addiction.
If you or a loved one has a substance addiction, please call us (844)252-5221. It's time to heal your heart and find your happiness.
Now is the time to heal your heart and find your happiness. Our process admissions team is always available to talk and answer any questions you may have about our treatment programs for women at Casa Capri Recovery.
Our program offers the highest quality care for women struggling with addiction and co-occurring conditions.
We are fully licensed by the State of California and our treatment center is accredited by The Joint Commission – the standard of excellence in quality programs.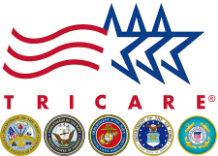 Casa Capri Recovery is Proud to be an Approved Tri-Care Provider