Dr. Sarah Dewey is a Clinical Forensic Psychologist working under Dr. Sonnee Weedn. She obtained her doctoral degree from Alliant International University (CSFS). She has a wide array of experience in the field of psychology. Her clinical skills consist of working with individuals with psychological, emotional, and behavioral health disorders; as well as individuals that struggle with substance abuse. She feels she was called to work specifically with women who struggle with substance abuse and the co-occurring issues that usually accompany it. Her passion and interest to understanding addiction began in her early teens as she witnessed many close to her, family and friends, struggle through their own addiction. Her personal experience allows her to assist others to view alternative perspectives of addiction and co-occurring disorders from a new lens. Her work with families, she feels, is a crucial piece of the link to help break the addiction cycle. During her individual sessions Dr. Sarah tailors to the needs and goals of each client to develop a treatment experience that is long lasting. She has a unique ability to assist and support her clients in building her own firm foundation; as well as encourages self-exploration to develop her new found identity. Along with an arsenal of tools including CBT and DBT skills that Dr. Dewey often uses in her sessions and groups perhaps her most popular weapon is her therapy dog, Pistol. No matter what kind of day it is, Pistol brings pure love and joy to everyone.
Our program offers the highest quality care for women struggling with addiction and co-occurring conditions.
We are fully licensed by the State of California and our treatment center is accredited by The Joint Commission – the standard of excellence in quality programs.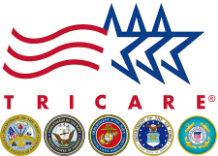 Casa Capri Recovery is Proud to be an Approved Tri-Care Provider