Taryn Mangan is a CADC certified drug and alcohol counselor with five years of experience in the field of addiction working specifically with women's needs. She believes in empowering women and helping them overcome addiction and reach their full potential and sees each client as a whole and complete individual and helps guide them to understand their unique potential and importance on this planet. Taryn specializes in educating clients on Love Addiction and the impact unhealthy attachments can have on a person's recovery from substances. She encourages clients to dive deep into their past unhealthy patterns in relationships and not continue these behaviors in their sobriety, and that by planting these seeds early in the client's recovery, they will have a better chance at overcoming their love addiction in the future. Taryn is passionate about helping women love themselves and watching them heal their lives.
Our program offers the highest quality care for women struggling with addiction and co-occurring conditions.
We are fully licensed by the State of California and our treatment center is accredited by The Joint Commission – the standard of excellence in quality programs.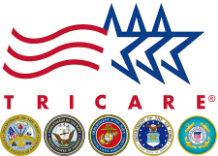 Casa Capri Recovery is Proud to be an Approved Tri-Care Provider