Stacy brings with her years of experience in the treatment industry. She is passionate about assisting families in crisis and helping them find the resources they need to build new lives. As the Admissions Director, Stacy works with clients their families and referral sources to explore the full spectrum of treatment options. A skilled treatment professional, Stacy has experience in business development and referral communications. She's adept at crisis management and has facilitated a family support group in her community since 2008. She ensures every woman that graces the doors of Casa Capri feels welcomed and loved. Stacy believes an essential piece of recovery is knowing the difference between what you've done and who you really are.
Our program offers the highest quality care for women struggling with addiction and co-occurring conditions.
We are fully licensed by the State of California and our treatment center is accredited by The Joint Commission – the standard of excellence in quality programs.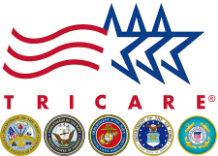 Casa Capri Recovery is Proud to be an Approved Tri-Care Provider