Dr. Sonnee Weedn is a Clinical and Forensic Psychologist, Certified Sex Addiction Therapist, APA certified specialist and is certified to practice EMDR and Emotional Transformation Therapy. She is a leader in the treatment of alcoholism and other chemical dependencies. Dr. Weedn has conducted trainings in group psychotherapy as transformational experience, spirituality for recovering people, treatment for psychological trauma and psychological testing for non-psychologists, including events in Puerto Vallarta, Mexico, Delhi and Rishikesh, India, and in various venues in the United States. She consults to various treatment organizations in the area of continuing education for mental health professionals, and program development and implementation. Casa Capri offers an evidence-based curriculum based on Dr. Weedn's workbook, 8 Ways to Wellbeing for Recovering People, and leads the team in positive transformative way. Family System and the importance of family involvement so everyone heals is Dr. Weedns' mission. She offers NeuroCoaching to all of our clients- for more information please visit https://drsonneeweedn.com/neurocoach/ Her interest in ethno-psychology has inspired her to study with spiritual leaders of various ethnicities and wisdom traditions. Dr. Weedn has been in private practice since 1980, treating individuals, couples, and families, as well as executive coaching. She maintains offices in Marin County and Newport Beach, CA. She is an award-winning author.
Our program offers the highest quality care for women struggling with addiction and co-occurring conditions.
We are fully licensed by the State of California and our treatment center is accredited by The Joint Commission – the standard of excellence in quality programs.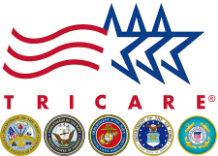 Casa Capri Recovery is Proud to be an Approved Tri-Care Provider