Clinical Director M.A., LMFT
Shannon Forbes is a licensed Marriage and Family Therapist (#100604) trained in Eye-Movement Desensitization and Reprocessing (EMDR). She received her Bachelor's degree in Business Administration from the University of Southern California (USC) and her Master's degree in Clinical Psychology from Vanguard University. As the Clinical Director, she empowers therapists, case managers, and the rest of the clinical team to provide compassionate care to each and every woman who enters our doors. Shannon works from an integrative psychodynamic approach to help clients overcome past wounds that prevent them from reaching their full potential. Shannon is most known for her "Three Chairs" group, where she helps clients battle their inner critic and develop compassion for themselves. She specializes in working with addiction, trauma, shame, depression, anxiety, eating disorders and relational issues. Shannon is a national speaker, speaking on an array of topics educating business professionals on mental health.
Our program offers the highest quality care for women struggling with addiction and co-occurring conditions.
We are fully licensed by the State of California and our treatment center is accredited by The Joint Commission – the standard of excellence in quality programs.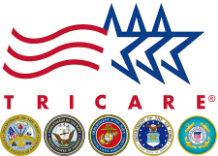 Casa Capri Recovery is Proud to be an Approved Tri-Care Provider