CFO (Chief Fetch Officer)
Pistol works wonders with those struggling to feel safe and understood. With the touch of his magic nose and soft little paws, Pistol is the cornerstone of Casa Capri Recovery treatment team. Pistol, also known as Piddle, Pistol-Pete just to name a few, is a Mini Aussie who has been mastering his techniques for more than 12 years. Don't let his little size and older age fool you. This mastermind is full of life, love, and energy to assist anyone who is having a bad day. Pistol is most often found with the clients providing them with a sense of security that allows the impossible to seem possible. He wiggles and wags down the hallways and through the yards with a sense of grace and pose to welcome all who cross his path. The amount of healing Pistol provides just with a soft nudge and an occasional lick to let you know it's ok to explore your feelings because he is there to comfort you through the turmoil. Pistol's big brown eyes and little wet nose lets you know YOU ARE OK, YOU ARE SAFE, and Casa Capri Recovery is here to provide you with help!
Our program offers the highest quality care for women struggling with addiction and co-occurring conditions.
We are fully licensed by the State of California and our treatment center is accredited by The Joint Commission – the standard of excellence in quality programs.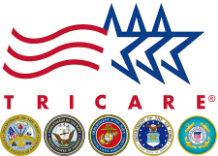 Casa Capri Recovery is Proud to be an Approved Tri-Care Provider