Danielle White is a Licensed Vocational Nurse and received her Diploma in Vocational Nursing at Stanbridge University in Irvine, CA. She was born and raised in Long Beach CA. and is a single mother of four boys. She is compassionate, understanding, and has dedicated her career to helping women overcome their troubles. Coming from a family that struggled with addiction and alcoholism, she understands the ins and outs of the recovery process and the needs of our residents. This history drives her to advocate and assist women who struggle with recovery. Danielle's goal in working in recovery is to help women see their own strengths and overcome addiction.
Our program offers the highest quality care for women struggling with addiction and co-occurring conditions.
We are fully licensed by the State of California and our treatment center is accredited by The Joint Commission – the standard of excellence in quality programs.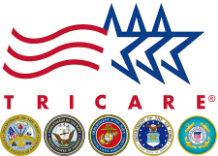 Casa Capri Recovery is Proud to be an Approved Tri-Care Provider